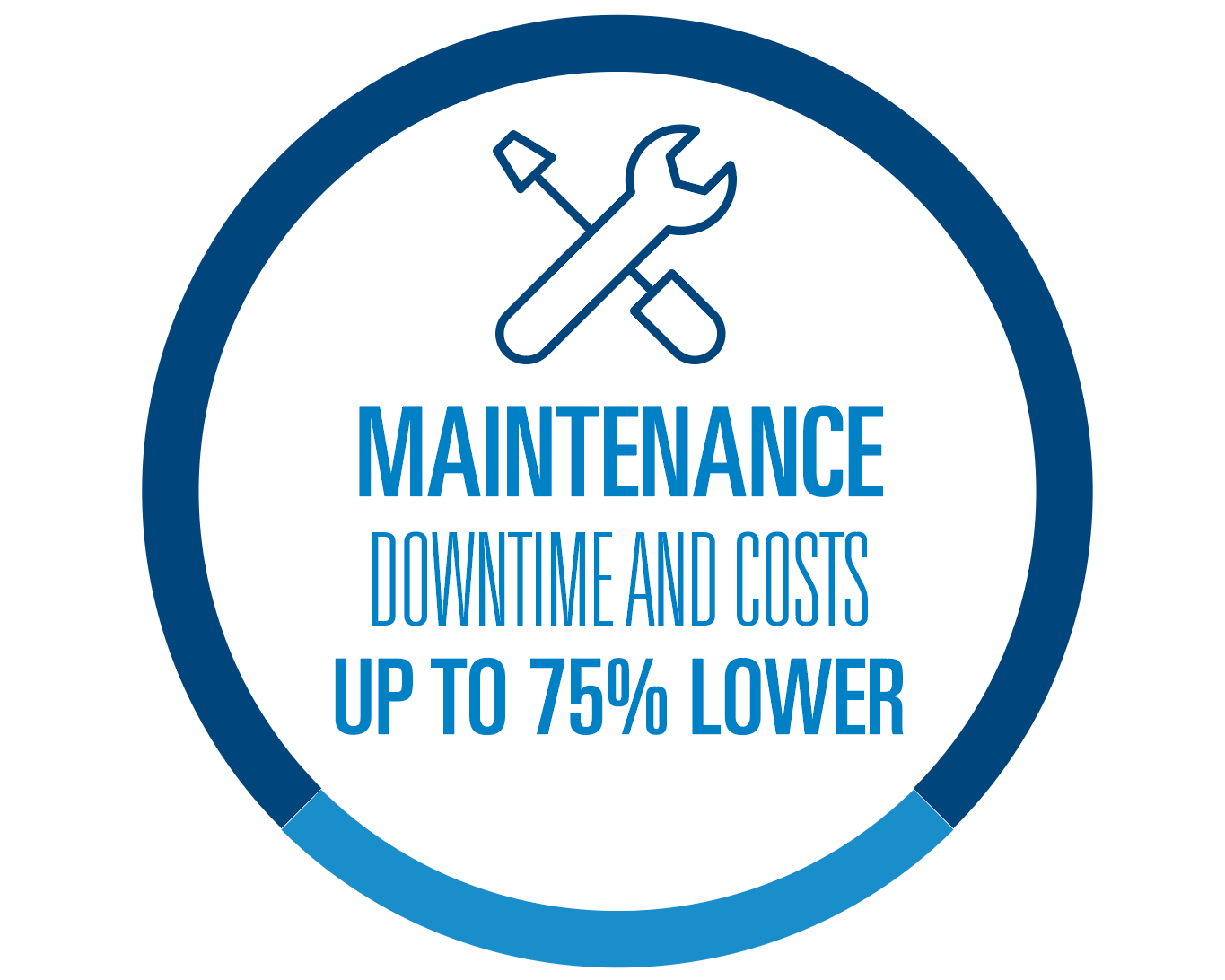 The typical MTU Series 4000 engine provides 25,000 to 30,000 hours of service in the coal industry. Many off-road engine owners find it easier to completely replace an aging engine than to overhaul or make regular repairs, so when an engine reaches that 30,000-hour mark, the maintenance team automatically orders a replacement. For this particular customer, the replacement for the company' "star" engine has been sitting in storage for more than four years. "They've been waiting for the engine to fail," says Angelo, "But it just keeps going!" 
In fact, it is believed that the 51,000-hour outlier is one of the longest-running engines in the industry. In addition to the use of high-quality Donaldson filtration products, a fully integrated maintenance program is also credited for the long life of the record breaker. But it's not just a single engine that Donaldson and this mine's maintenance team hang their hats on. The operation boasts four Series 4000 engines that have clocked well over 40,000 hours of use and a number of others that have already far exceeded 30,000 hours of service. Overall, the team maintains 90 percent availability in the fleet, an important benchmark in an industry where margins are tighter than ever before.
Because those margins are razor-thin, this mine's maintenance team finds that Donaldson Blue air filters also save when it comes to replacements.  With standard cellulose air filters, a typical maintenance team would expect to swap out filters three to four times per year per vehicle. The efficient Donaldson Blue filters used on this customer's haul trucks have lasted up to a full year, cutting maintenance downtime and filtration costs by up to 75 percent.
"When our customer realized the value in using Donaldson Blue air filters in engines like the Series 4000, they didn't hesitate to make minor modification to a pair of excavators so they, too, could accept the latest Donaldson Blue  filters," said Serrenho. 
 "This major coal mining operation moves 3 million tons of coal with more than 80 pieces of major equipment every year", says Angelo.  "We're happy to play a part in the success of such a hard working company.  When we see this type of success and we recognize that we've helped a customer to achieve such great heights – it's what motivates us to help each customer achieve more."