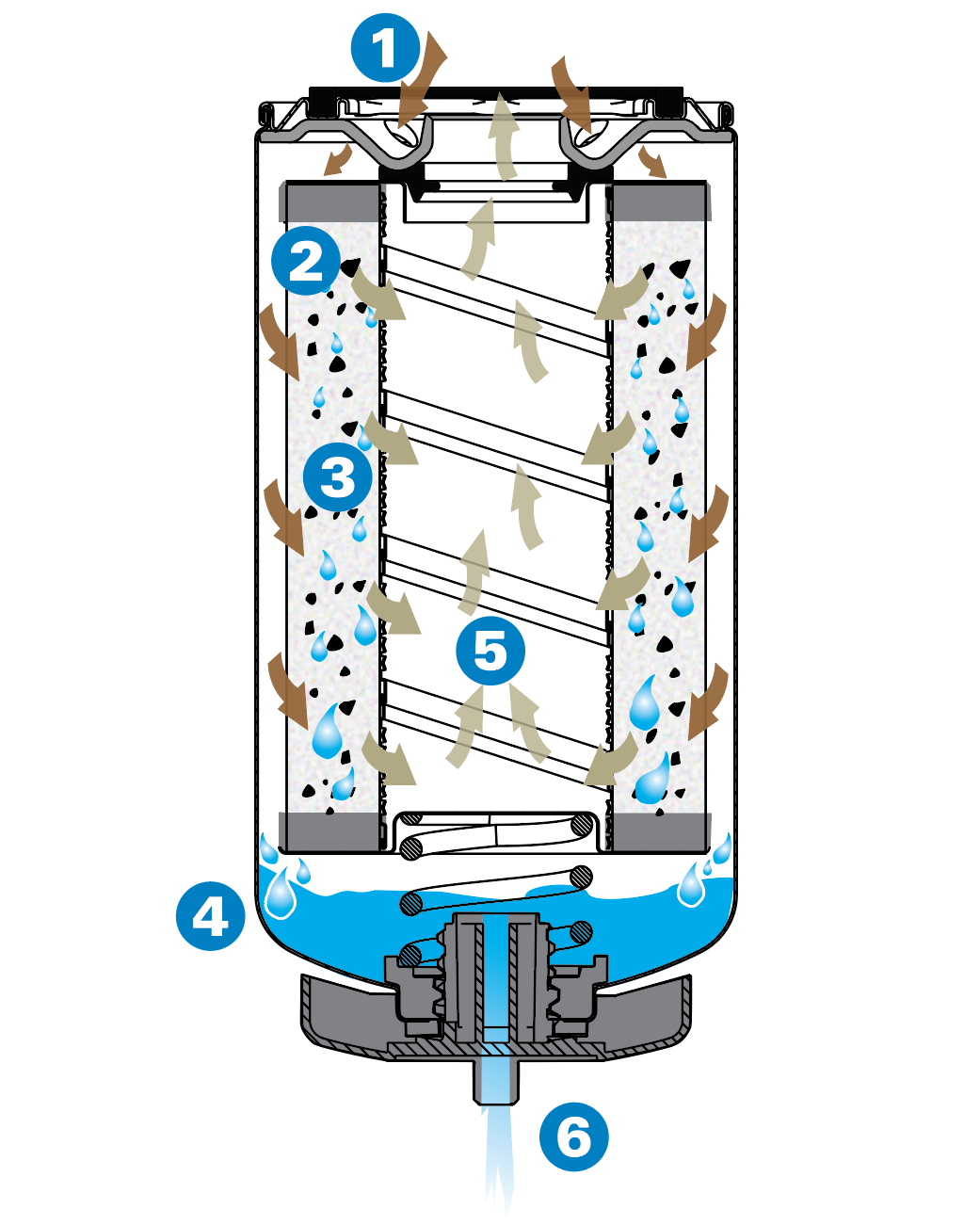 How Particulate and Water are Removed
Incoming fuel enters the filter through holes in the baffle/thread plate.


Contaminants and debris are removed from the fuel as they pass through the filter.


Filtered fuel leaves the filter through the threaded center hole in the baffle/thread plate.


Specialized filter media in the cartridge removes water from the fuel.


Water coalesces into large drops that drain into a lower cavity of the spin-on unit or drain bowl.


Water requires daily draining by the operator. Donaldson supplies a range of manual or water-in-fuel (WIF) sensors to notify the driver of trapped water. A clear bowl with drain can also be added any time.
Did You Know?
Water in fuel storage tanks is a major contaminant to engine fuel systems. Using a fuel water separator will help filter out contaminant and water from fuel before reaching the transfer pump.
To learn more about how Donaldson's fuel filtration technology can help avoid contamination, contact us.